Back to Newsroom
How Animals Support America's Heroes Every Day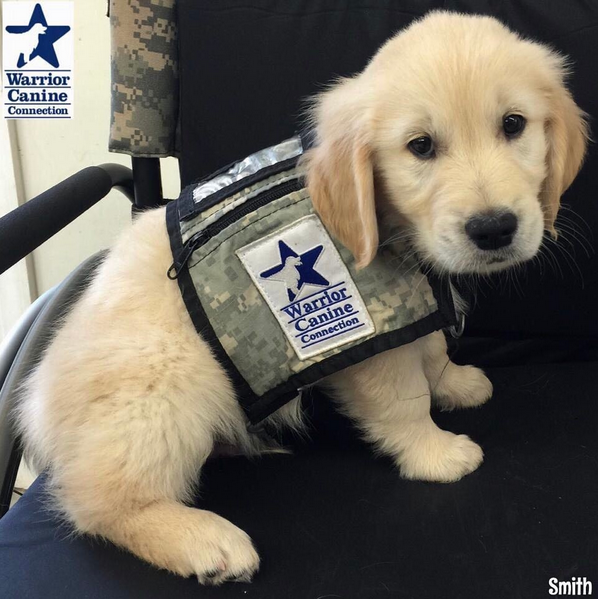 Hey, folks - big news: we just raised a total of $290,644 for America's heroes, including the $50K that the Craig Newmark Philanthropic Fund donated to the orgs.
This is our 5th year hosting the American Heroes Charity Challenge on CrowdRise in an effort to raise as much money and awareness as possible for organizations benefitting America's heroes and their families, and I think it's working. How much the families of folks risking their lives have sacrificed often goes unnoticed, and that's not right.
The thing is, I figure that service members, emergency responders, vets, and milfams all risk a lot for us, so the least we can do is help 'em out when we're able…
Winners of the American Heroes Charity Challenge:
- First Place ($15,000 won): Warrior Canine Connection
, $86,431.49 raised. Warrior Canine Connection is a pioneering organization that utilizes clinically based Canine Connection Therapy to help wounded Warriors reconnect with life, their families, their communities, and each other.
- Second Place ($10,000 won): Hero Dogs
, $58,086 raised. Hero Dogs improves quality of life for our nation's heroes by raising, training, and placing service dogs and other highly skilled canines, free of charge with lifetime support of the partnerships.
- Third Place ($5,000 won): Valor Service Dogs
, $37,405 raised. Valor Service Dogs helps post-9/11 wounded veterans regain their independence, return to civilian life, and maintain successful partnerships through the training and placing of mobility assistance and PTSD service dogs.
- Fourth Place ($2,000 won): Farmer Veteran Coalition, $16,700 raised. The Mission of Farmer Veteran Coalition is Mobilizing Veterans to Feed America. They cultivate a new generation of farmers and food leaders, and develop viable employment and meaningful careers through the collaboration of the farming and military communities.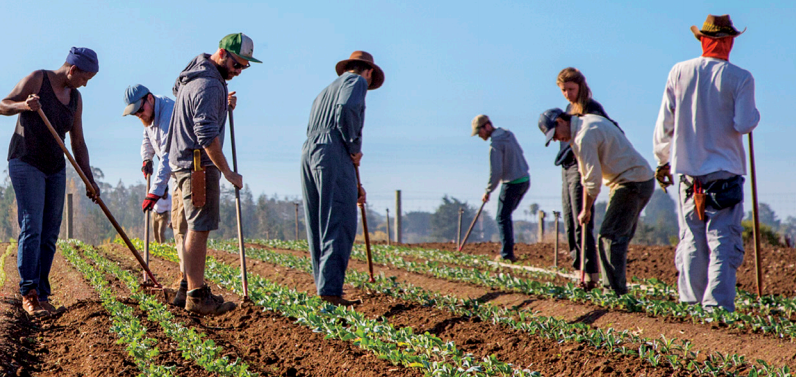 Other Fun Facts:

- I was just alerted that I've set the record for the sponsor of the most Challenges on CrowdRise. - Pretty impressive: Warrior Canine Connection, the first place team here, has likely set the record for winner of the most Challenges on CrowdRise.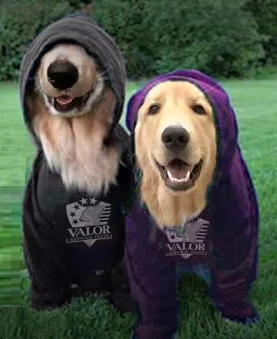 - The top 5 organizations were all animal orgs in this non-animal Challenge. It's so great to see the love and impact that service dogs and animals can make. Service animals really are changing people's lives.
All of the orgs who participated keep all the money they've raised, even if they didn't win the Challenge; this is a really important component to ensure that we are helping to fundraise for lots of different nonprofits who are doing really good work.
The thing is, we should be supporting the folks fighting for our safety, including active service members, vets, and military families throughout the year. These heroes aren't only serving a few days a year, this is their life, and supporting them year-round is the least we can do.
While the American Heroes Charity Challenge has ended on CrowdRise, you don't have to stop giving back. Take a look at all of the orgs who participated, take some time to read about the work that they're doing, and please support 'em if you're able.
Related Posts