Back to Newsroom
How Can Tech Communities Help Deal With Disinformation?
Transparency in both news and the government is really important. Unfortunately it isn't the norm, and we can't assume that orgs are factchecking for us. One nonpartisan nonprofit, the First Amendment Coalition (FAC), works to protect and promote freedom of expression and the people's right to know.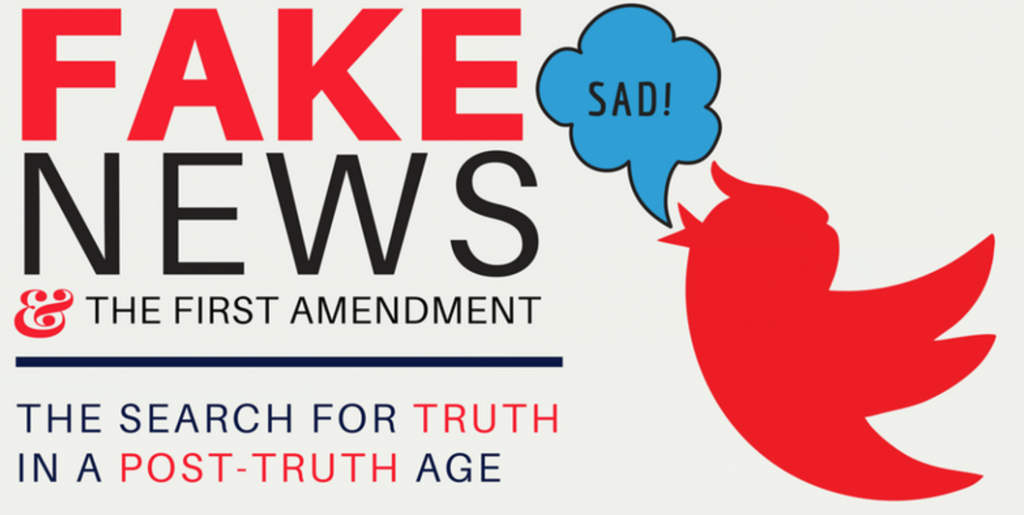 The Coalition is an educational and advocacy organization dedicated to advancing free speech, more open and accountable government, and public participation in civic affairs.
Earlier this month they had a victory in the Ninth Circuit on its lawsuit against the US Department of Justice over disclosure of classified legal memos analyzing the killing of American citizens with weaponized drones.
Also in September, FAC filed a "friend of court" brief with the US Supreme Court in a case involving constitutional protection for political speech.
Next week, the Coalition will be presenting an expert panel titled "Fake News and the First Amendment: The Search for Truth in a Post-Truth Age." They'll discuss what "fake news" actually means since journalists, social media outlets, politicians and news consumers can't seem to agree on what the term encompasses, much less what its impact and potential remedies are. They'll ask, do tech companies bear responsibility for containing it, and can they do so without bias or improper censorship? And, what is the role of the traditional press? You can attend the panel for free on Tuesday, September 19 from 6–8PM at Sonoma State University.
I'd also like to extend a congratulations, as FAC has just hired a new Communications and Programs Director, who will be tasked with expanding and improving their media (and social media) presence. I always recommend that nonprofits I work with do better with social media, as it has a really extensive reach.
And please note: the Coalition's
Legal Hotline
service provides free one-on-one legal consultations to journalists, bloggers, ethnic media, community activists and ordinary citizens experiencing frustration and government resistance in the exercise of their free speech and open-government rights. The quality of legal information, given by top media lawyers under contract with the Coalition, is extremely high. This is a very important resource that I recommend sharing.
Related Posts