Back to Newsroom
Women Startup Challenge to Showcase 10 Startups at Microsoft
It's the day of the Women Startup Challenge NYC, where 10 women-led startups will pitch their ventures to a panel of investors at Microsoft in Times Square. The startups are finalists in the Women Startup Challenge, and were chosen from nearly 200 startups across the NE.
The sold-out Pitch Competition begins at 6pm with a networking reception at Microsoft. The Pitch Competition begins promptly at 7pm. All of the startups received pitch coaching via Donna Griffit of invisu.me, who helped 'em to refine their pitches.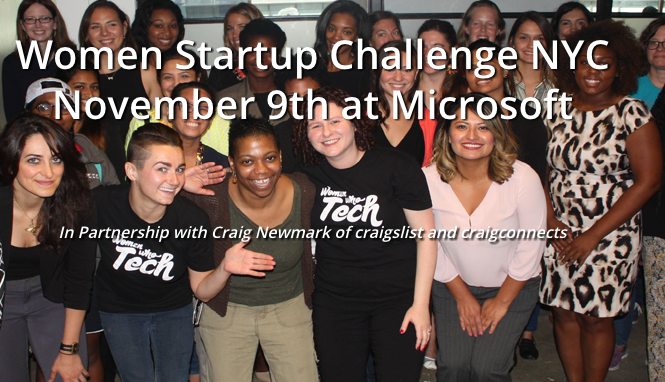 Closet Collective, GoKid, HeyU, LIA Diagnostics, Rubitection, SIREN, SoftSpot, StyleSage, UpScored, and Vizalytics will be pitching to Kathryn Finney (of Digital Undivided and #ProjectDiane), Joanne Wilson (Angel Investor), Victoria Song (VC at Flybridge), and Susan Lyne (President of AOL's BBG Ventures). One startup will walk away with $25K, no strings attached, that I donated because women-led startups aren't being funded enough - only 7% of all investor money goes to startups led by women. Some great sponsors have also donated prizes to give away to the startups, including office space in NYC from Silver Suites and mentoring from some investors.
If you don't already have tickets to tonight's Pitch Competition, you can still follow along with all the live tweets by using the hashtag #WomenStartupChallenge. Please stay tuned to find out who will walk away with the Grand Prize...
Related Posts