Back to Newsroom
Why It's Important to Give Back to Veterans and Milfams Year-Round
Folks, I do some work to support orgs helping out service members, veterans, and their families. I figure it's the least I can do to give back. We recently wrapped up our 4th annual Veterans Charity Challenge.
If you missed it, big congrats to the Grand Prize Winners:
1st Place: Hero Dogs Inc with $101,852 raised.
2nd Place: Warrior Canine Connection with $91,276 raised.
3rd Place: Dogs on Deployment with $17,234 raised.
4th Place: The National Military Family Association with $15,809 raised.
5th Place: Veteran Tickets Foundation with $15,245 raised.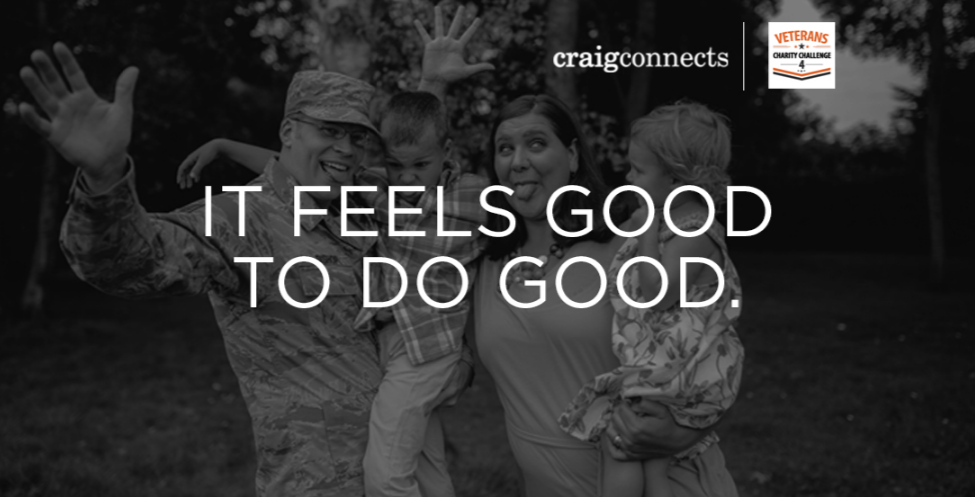 It was pretty successful, and the folks over at CrowdRise recently sent us some impressive stats from the Challenge:
41% of active charities won at least one prize.
Warrior Canine Connection came in 2nd place with over 800 donations, more than double the donation number of any other organization.
On the last day of the Challenge, over $68K was raised on 221 individual donations.
Total Number of Unique Donors: 1,474 from 50 US States
89% of Online Donations were less than $100
Average Raised per participating charity: $8,791
I know that lots of folks give to orgs supporting vets and milfams around Independence Day and Veterans Day, but I think it's critical that we're giving back year-round. What have you been doing to support our troops?
Related Posts