Back to Newsroom
Job Resources for Veterans And Their Families
Blue Star Families began when a group of military spouses got together to make a difference in the lives of military families. They knew the issues surrounding military families and saw a need for a platform where milfams could join forces with the general public and their communities to address the challenges of military life.
Since then, BSF has grown from a few military spouses around a kitchen table to more than 150,000 members and over 35 communities and chapters around the globe. Their programs and services reach more than 1.5 million military families every year.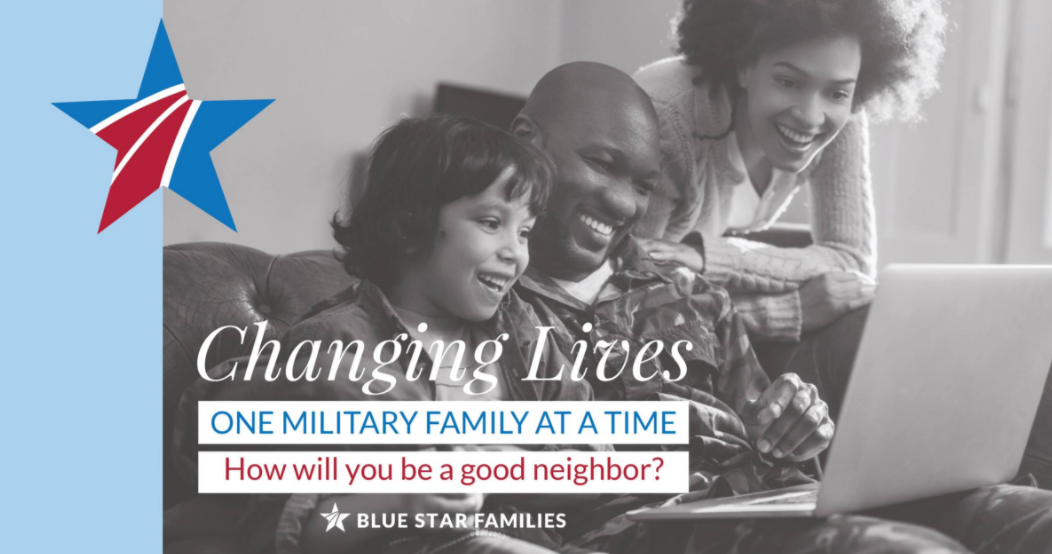 Blue Star Families' goal is to strengthen military families, and their communities, every day. Through career development, caregiving, and their leading research on military family life, BSF is striving to better understand and provide solutions to the challenges facing today's military families.
Some programs and resources that might be helpful include:
Financial Literacy – because military life can be hard on any budget, blue star families compiled a resource guide with financial literacy help for family budgets, retirement, investing, and both renting and homeownership.
Military Spouse Employment Toolkit – If you're married to a service member, you may be one of the 84% of employed active duty spouses who say that military affiliation had a negative impact on their ability to pursue a career. Frequent moves, deployments, and family separations are just a few of the obstacles military spouses face in their career.
The resources that Blue Star Families offer allow you to build new skills and join a SpouseForce, connect with local communities and chapters, and review the latest research on careers for military spouses.
Career Training Placement – BSF outlines career coaching and employment prep counseling, resources for industry-specific skills training for milfams and transitioning service members, you can send your resume directly to BSF and they'll share it with their network of hiring partners in your area, and you can also browse their job boards.
Blue Star Families Jobs – Blue Star Families is a virtual org with team members working across the nation. If you're interested in working with BSF, you can review their job opportunities, AmeriCorps VISTA partnership, and fellowship opportunities to get involved.
This is about strengthening our communities, and really helping out the people who risk their lives for our country (and please remember that milfams also sacrifice so much, as well). Want to give back to service members, veterans, and their families but don't know how? Here are a few ways you can help. Thanks!
Related Posts