Back to Newsroom
How You Can Stand Up For America's Heroes Right Now (and win tickets to see Bruce Springsteen live in NYC)
I'm really looking forward to attending the 10th Annual Stand Up for Heroes event on November 1 at at Madison Square Garden. It's a fundraiser for the Bob Woodruff Foundation (BWF), who's doing really good work to support veterans, service members, and their families.
This year, the Craig Newmark Foundation is giving away two tickets to the show. The Foundation is hosting this contest as an awareness building campaign for those who are really giving back to our country.

Here's how you can enter to win 2 tickets to the 10th Annual Stand Up for Heroes show:
1. Answer this: Why are you thankful for service members, veterans, and military families?
2. Post your answer to the comment section of this blog post below, OR
3. Share your answer on Twitter by tagging @craignewmark, and using the hashtag #StandForVets2016.
We'll announce the winner on October 20th. This contest is for tickets only, and does not include accommodations, food/drinks, or travel.
There are always great comedians at this show, and as a guy who's probably not as funny as I think I am, they're my stars. This year, good folks like Jon Stewart, Louis C.K., Jim Gaffigan, and Jerry Seinfeld will be performing. Also Bruce Springsteen; he's not a comedian but you may have heard of him.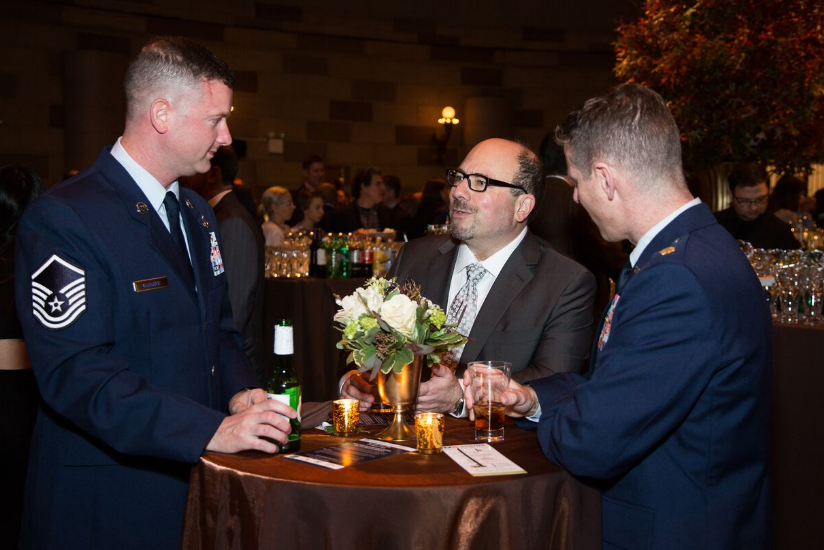 The deal is, this event's really important—it's about helping the Bob Woodruff Foundation find, fund, and shape programs supporting injured veterans, service members and their families. More than $33 million has been raised by the event over the years, reaching more than 2.5 million of our nation's heroes, their families, and caregivers.
To give you an idea of the work they're doing, and what the money from this fundraiser goes toward, check out this video the Foundation helped sponsor with BWF's program partner, Team Red, White and Blue, whose mission is to enrich the lives of America's veterans by connecting them to their community through physical and social activity.
The video was shot with Army veteran Elana Duffy, a Purple Heart recipient, who has benefited greatly from rock climbing through Team Red, White and Blue's programs. The thing is, more than 300K post-9/11 vets suffered traumatic brain injuries from serving in Iraq and Afghanistan.
Make sure to enter to win two tickets to Stand Up for Heroes by sharing why you're thankful for America's heroes by October 19th using #StandForVets2016. And, if you're able, please get tickets here, or join me in sponsoring. Thanks, and see you there!
Note: if you're unable to attend, join virtually by following the Bob Woodruff Foundation on Twitter, and by using the hashtag #Stand4Heroes.
Related Posts