Back to Newsroom
How Rescuing Food Combats Waste and Hunger Nationwide
Folks, access to healthy food and clean water is a basic fundamental right. DC Central Kitchen is working to address issues of hunger in Washington, DC, as well as nationwide through The Campus Kitchens Project, the leading national nonprofit empowering students to fight hunger and food waste.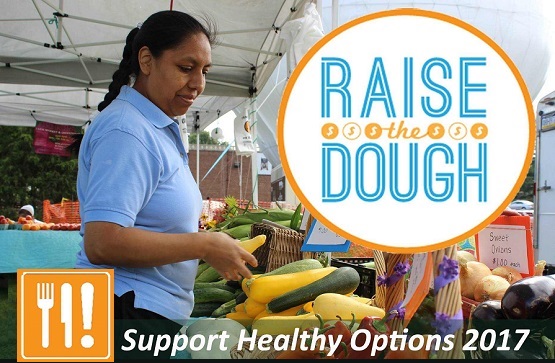 The Campus Kitchens Project hosted their "Raise the Dough" fundraising challenge recently. The money raised went to the student groups to support their efforts to relieve hunger in their communities. The Craig Newmark Philanthropic Fund (CNPF) partnered with DC Central Kitchen to run a matching campaign during the fundraiser. The CNPF matched all grassroots level donations of $100 or less, up to $7500. In the first 16 hours of the challenge, 182 individual donations were matched in 17 states. This really illustrate that it's not just how much students raise, but the number of individuals students can inspire to join their movement that really matters.
A first-year participant, the Campus Kitchen at Casper College, kicked off their week with a promise that if they raised $200 in the first 24 hours, their coordinator, Kelsey Phillips would get hit in the face with a pie. They met that goal in less than 12 hours with entirely grassroots donations. And you can even watch Kelsey get pie'd.
Student volunteers with The Campus Kitchens Project from 26 colleges and universities competed in the week-long online fundraising challenge, raising a combined $50,904 to benefit hunger relief efforts in their respective communities. At each of the 60 Campus Kitchens nationwide, students lead efforts to combat food waste and hunger by collecting surplus food from on-campus dining halls, community gardens, restaurants, and grocery stores and transforming it into healthy meals.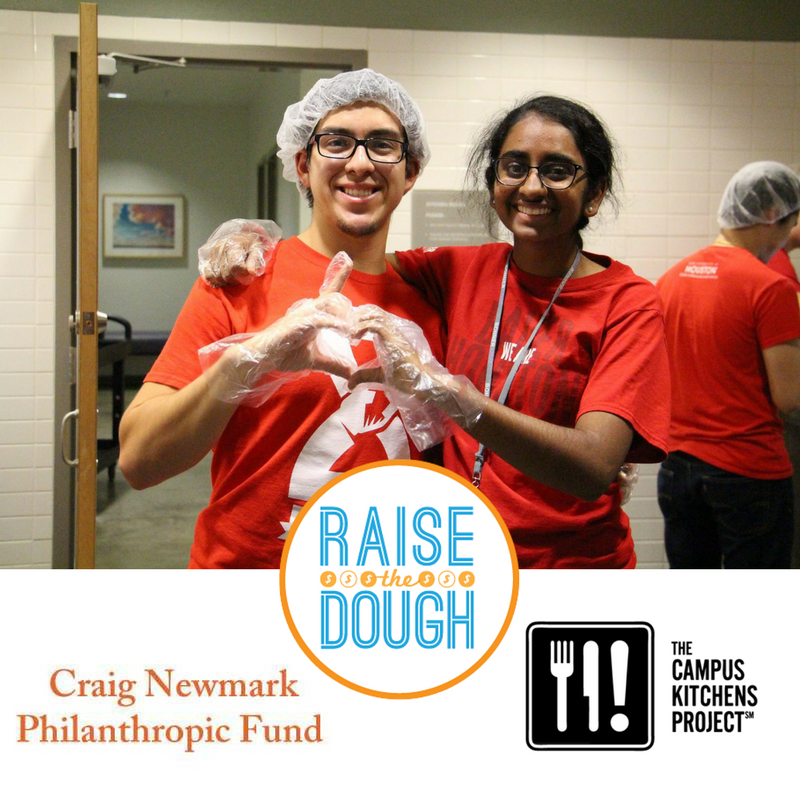 A big congrats to student volunteers with the Campus Kitchen at Washington, DC and the Campus Kitchen at Gettysburg College, who tied for the top prize in Raise the Dough, each raising $8,000 to fight hunger.
The Campus Kitchen at Washington, DC (CKWDC) will use its funds to support their food recovery and meal production efforts in the DC area. In 2016, CKWDC served nearly 40,000 meals and recovered more than 53,000 pounds of food.
The Campus Kitchen at Gettysburg College (CKGC) will use its funds to support their Healthy Options program, which provides families experiencing food insecurity, yet not eligible for federal food assistance programs, with the increased ability to purchase healthy, fresh foods.
In the last academic year, Campus Kitchens across the country rescued more than 1,306,163 pounds of food and served 349,376 meals. Each Campus Kitchen goes beyond delivering meals to develop and implement innovative programs that address the root causes of hunger.
Related Posts