Back to Newsroom
Holiday Charity Challenge Raises $5,611,626
Folks, the CrowdRise Holiday Charity Challenge recently ended. The Challenge is an annual crowdfunding competition that runs from November 22nd through January 5th, and raises millions of dollars for charities doing great work.The folks at CrowdRise worked with the nonprofits and, with your help, raised tons of money for lots of nonprofits.

In total, $5,611,626 was raised for really great causes. That includes all the prize money donated by the sponsors (I gave $100K) and the money raised by the various charities, both online and offline.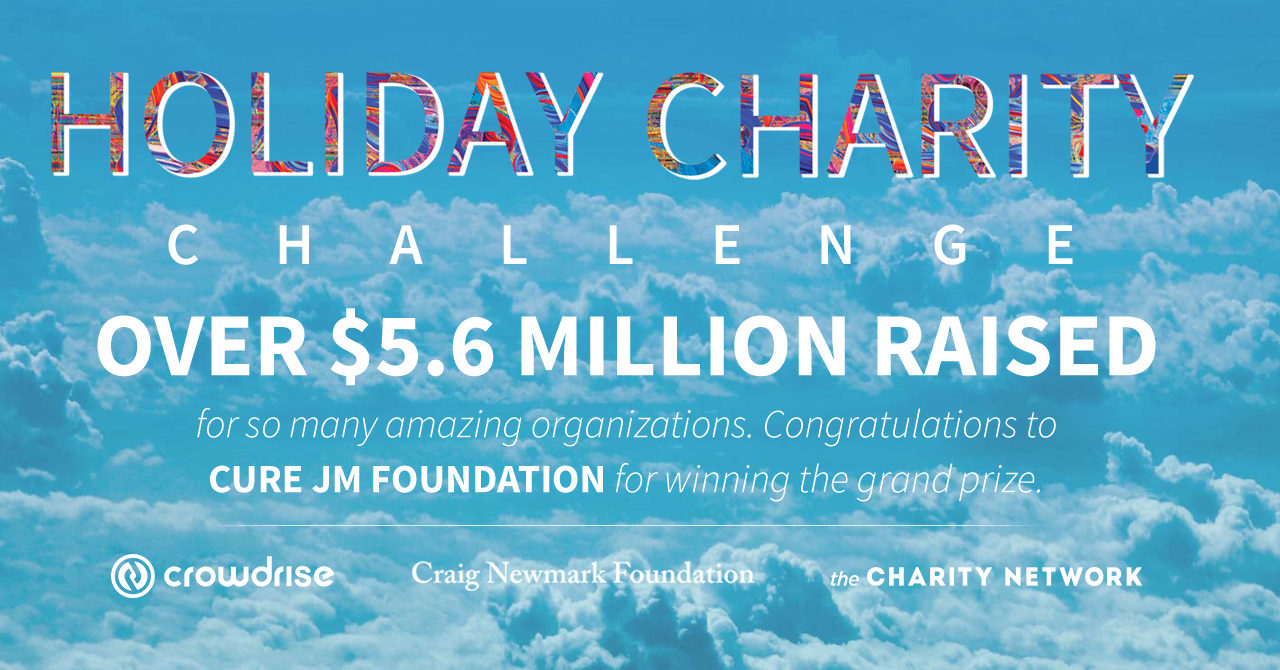 The Challenge winners are:

- 1st Place: Cure JM with $293,659 raised. They won $100K extra for earning the top spot.
- 2nd Place: Elephant Sanctuary in Tennessee with $275,413 raised. They won an additional $50K.
- 3rd Place: The Multiple System Atrophy Coalition with $242, 311 raised. They won $25K.
- 4th Place: Spirituality for Kids with $89,194 raised. They won a $10K prize.
- 5th Place: Warrior Canine Connection with $85,030. They won an additional $5K for finishing in the top 5.
There were lots of other prizes that went to Bonus Challenge winners, too. You can check out the full list here. Congratulations to all the nonprofits who participated (and got to keep all the money they raised), and an extra congrats to all the winners. And thank you to all the folks who donated. You're really making a difference.

Did you donate to the Challenge? And have you checked out their VR App? Let me know in the comment section below...
Related Posts