Back to Newsroom
Women Startup Challenge Startup SoftSpot Wins $25K to Change the Face of Wearables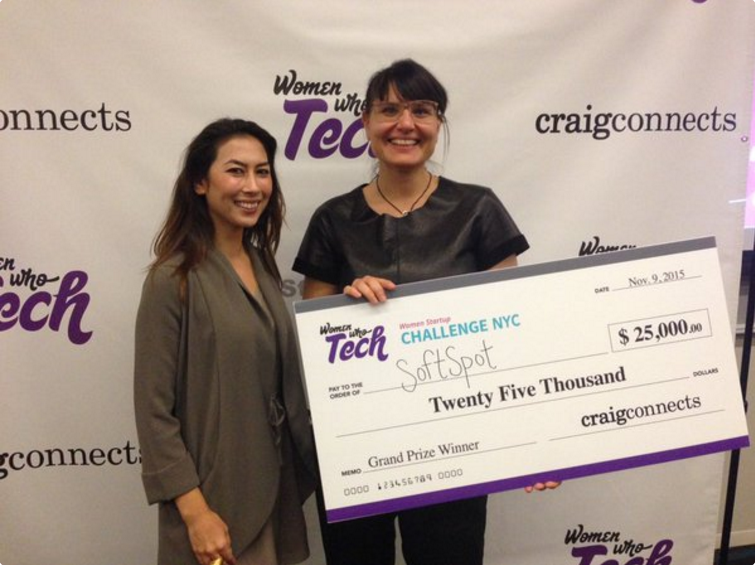 (left, Kat Alexander of SIREN, and right, Sabine Seymour of SoftSpot)[/caption]
Last night the Women Startup Challenge took place at Microsoft in Times Square. You may have heard that 10 of the best women-led startups in the northeast took the stage to pitch their ventures to a panel of investors and tech experts. All of the startups walked away with meetings with investors, and other startup friendly prizes, but only 1 startup walked away with $25,000, no strings attached.
A big congrats to SoftSpot by Moonlab, the grand prize winner of the first regional Women Who Tech Pitch Competition. Dr. Sabine Seymour walked away with $25K to continue building up SoftSpot.
To give you a little more background: Moonlab is the most recent brainchild of Dr. Sabine Seymour, a serial entrepreneur and conceptual researcher, who is a pioneer working on the intersection of fashion and technology. Moonlab engineers the SoftSpot, the first truly seamless sensor system for clothing. It's a unique plug + play sensor system for clothing that monitors biometric and environmental data and automatically connects with the Internet of Things. SoftSpot's proprietary tech leads the way from wearables to "Disappearables." It's invisible, soft, washable, flexible, and wireless.
Follow 'em on Twitter for more: @softspotio.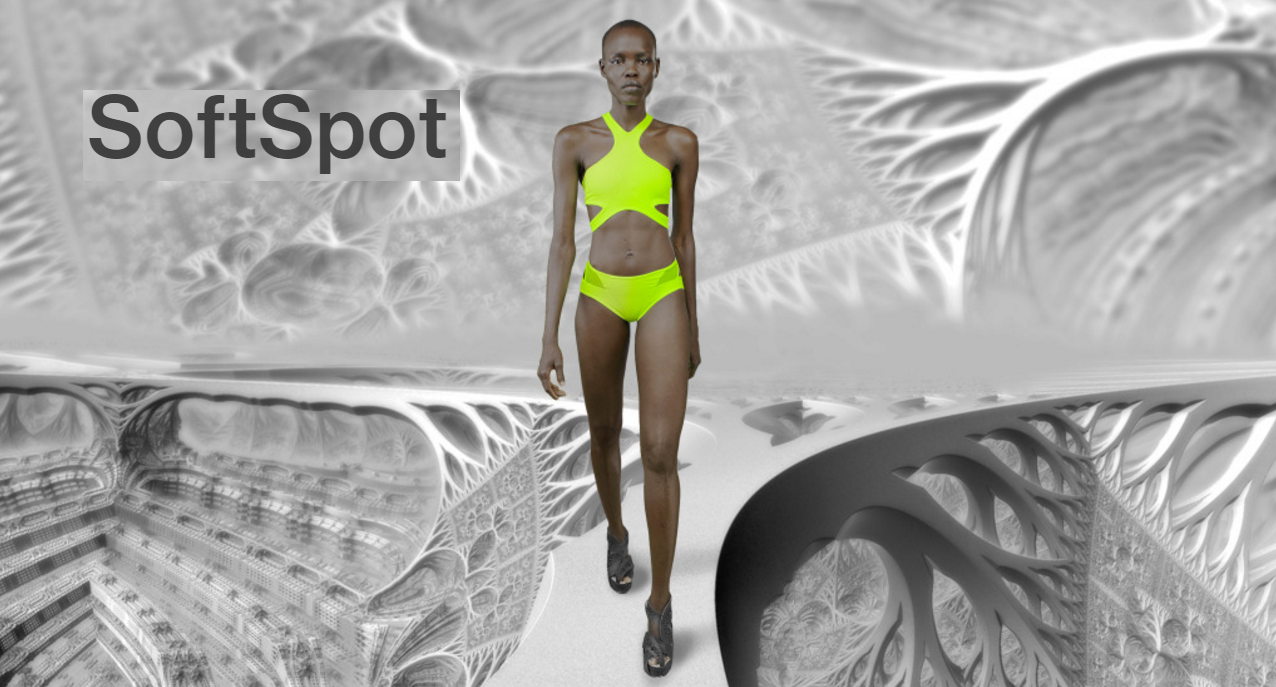 Second place winner, SIREN, won office space at Silver Suites in NYC and a finalist pitch slot at the New York Tech Meetup, which is the largest Meetup in the world. SIREN offers a new class of safety device for fashion-conscious women, containing modular technology that activates instantly to offer immediate assistance during an emergency.
They are the first to market a patented line of protective accessories featuring a hidden wearer-actuated 110+ dB alarm and rechargeable power supply, used to simultaneously disorient/deter attackers and attract help. Given the unexpectedness of most crimes, SIREN addresses the critical and universal need to provide people with defensive resources that are convenient to use and fashionable to wear, ensuring continuous access and protection at a moments notice.
Follow 'em on Twitter for more: @theSIRENring.

Even though I was pretty tired from flying from the Bay Area to NYC yesterday, I watched each of the startups pitch and think they are the real deal. The startups included
Closet Collective
,
GoKid
,
HeyU
,
LIA Diagnostics
,
Rubitection
,
StyleSage
,
UpScored
, and
Vizalytics
. If you didn't follow along with all the live tweets last night, you should check them out on Twitter at
#WomenStartupChallenge
. There's some great stuff there, and the hashtag even trended on Twitter - it was pretty impressive, folks. Today, after the Pitch Competition, the finalists met with investors in a mentoring capacity during the first-ever Women Startup Challenge
Speed Dating
. Each startup met with 5 investors for 10 minutes each to get feedback and hone their pitches. The investors included
Nisha Dua
(Principal at BBG Ventures),
Susan Lyne
, (President of BBG Ventures)
Mara Lewis
(Cofounder and Managing Director of Upstart),
Andrew Weinreich
(Serial Entrepreneur),
Shelly Kapoor Collins
(Startup Advisor), and
Adam Quinton
(Founder and CEO of Lucas Point Ventures). This is about funding women-led startups, but it's also about creating a network and a community. Please check out these startups. I'm putting my money where my mouth is because because a good idea is a good idea whoever it comes from. That's only fair.
Related Posts