Back to Newsroom
Women Startup Challenge: 10 Finalists Vie for $25K at Microsoft in NYC
Folks, many of you know that I support women in tech as an initiative, but more specifically, Women Who Tech's Women Startup Challenge. I've partnered with 'em to award $25K to the winner of the Challenge. It's pretty simple…Fair's fair, regardless of gender in tech, or it should be. Right now, only 7% of all investor money goes to women-led startups, and I'm working with Women Who Tech to shake things up.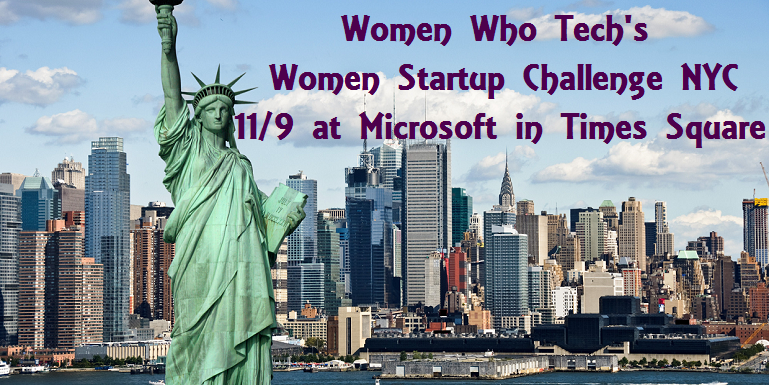 A panel of investors and tech experts judged the nearly 200 startups who entered the Women Startup Challenge NYC and chose 10 startups to pitching their ventures on stage at Microsoft on November 9. The final 10 consists of HeyU, StyleSage, Vizalytics, SoftSpot by Moonlab, UpScored, GoKid, Closet Collective, SIREN, Rubitection, and LIA Diagnostics.
On November 9, you can join Women Who Tech for the first-ever NYC Regional Live Pitch competition. The judges include investors Susan Lyne, President of AOL's BBG Ventures, Joanne Wilson, Kathryn Finney, founder of digitalundivided (DID), and Victoria Song of Flybridge. Hey, it's the Women Who Tech version of Shark Tank. You can RSVP here right now, so get 'em soon.
For the finalists, there will be a Speed Dating component on November 10 where the finalists will meet one-on-one with investors and experts to really hone in their pitch and share their ideas. This is about building a community for women.
Join the conversation online with hashtag, #WomenStartupChallenge.