Back to Newsroom
10 VR and AI Startups to Pitch at Google at Women Startup Challenge
Folks, I've been a partner in Women Who Tech's Women Startup Challenge since they first launched this great initiative 18+ months ago. They've been really serious and effective, helping to showcase and fund the best early stage women-led startups. This time around, I'm co-sponsoring with investors Fred and Joanne Wilson to award $50K as a cash grant to the winner of the 4th Women Startup Challenge focused on virtual reality (VR) and artificial intelligence (AI). Global law firm Paul Hastings, LLP is also offering $35K in pro bono legal services.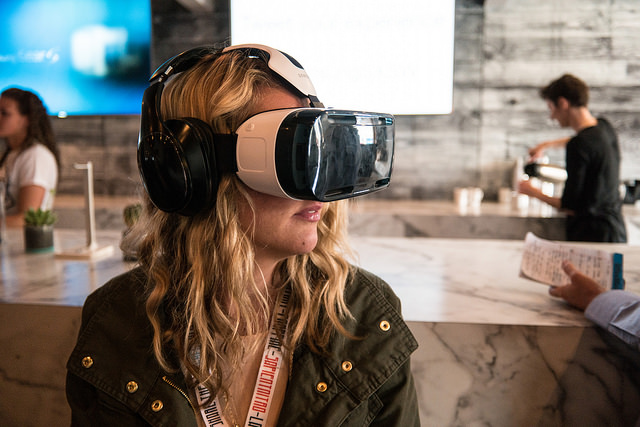 For me, it's really about what fair. Great tech deserves to be recognized, regardless of gender. Right now, only 7% of all investor money in the US goes to women-led startups, even though businesses led by women tend to perform just as well or better than their counterparts. I'm working with Women Who Tech to create a more level playing field.
"We received close to 200 entries from women-led startups who are at the forefront of VR and AI. These ventures are building virtual limbs, self-driving non-automotive vehicles, 3-D immersive cameras, drone technologies and wearable tech for gaming. It's vitally important that women and their companies get properly supported so that their perspective on these life changing products is brought to market," said Allyson Kapin, founder of Women Who Tech.
A panel of investors and tech experts judged the startups that applied and had the very difficult job of selecting 10 startups to pitch their ideas on stage at Google in NYC on February 15th. You can RSVP here.
The 10 finalists who will be pitching at Google in NYC:
Addicaid (Brooklyn, NY): Addicaid is a digital platform for individuals with substance disorders and process disorders, as well as their friends and family members.
Breinify (Cupertino, CA): A first-time driven, predictive AI engine for uncovering unique behavior insights. Their engine blends traditional machine learning with AI to make intelligent decisions for each individual.
Didimo (Clayton, CA): Didimo creates 3D virtual characters from a single photo. The platform is compatible with all 3D environments and their tech can be used in everything from games to social media to AR & VR.
Droice Labs (New York City, NY): Droice Labs uses machine learning to help hospitals better treat patients.
Hauoli LLC (Austin, Texas): This startup is developing a patent-pending high-precision acoustic-based motion tracking that will allow VR/AR users to interact with objects in a virtual world.
Hitlist (New York City, NY): Hitlist is an intelligent assistant that uses machine learning and social and expert recommendations to save you 50% or more on travel.
Intelligent Space (Moffett Field, CA): Intelligent Space is developing intelligent applications using autonomous robotics to make satellites safer and more effective, starting with a towing system that moves dead satellites to a graveyard zone.
Opaque Studios (Los Angeles, CA): This startup is building VR-based tools for Hollywood, allowing studios to use the tech for feature films, TV shows, games and more.
Spirit AI (New York City, NY): Spirit AI is developing tools to create more expressive characters and tell more in-depth stories so players can communicate more naturally with other characters and feel better understood. They hope this technology helps combat online harassment in multiplayer games.
Venti Technologies (Weston, MA): This startup is building non-automotive vehicles like wheelchairs, golf carts, tractors and more to allow seniors and mobility-impaired people to be able to freely transport themselves.
On February 15th, you can join me and Women Who Tech for the fourth Women Startup Challenge pitch competition. The judges are a panel of investors comprised of Lisa Stone, Entrepreneur and Cofounder of BlogHer, Kate Shillo, Director at Galvanize Ventures, and Kai Bond, Principal at Comcast Ventures.
On February 16th, the 10 finalists will be pitching again at Samsung's Accelerator, which will be a great opportunity for the startups to network with Samsung's Advisors.
If you want to attend the Pitch Competition and watch these game-changing women pitch their ventures at Google you should RSVP quickly. It's free, and tickets are first come, first serve. Note: the last 3 Startup Challenges have sold out quickly, and we expect this one to do the same.
A big congratulations to the 10 finalists. And to keep yourself updated and join the conversation online, use the hashtag #WomenStartupChallenge.
Thanks!
Photo Credits: Nan Palmero
Related Posts