Back to Newsroom
7 Women-Led Startups in Robotics to Watch
I'm really looking forward to attending the Women Startup Challenge at Google in NYC on February 15, 2017 (stay tuned to get tickets!). I'm one of the sponsors for the challenge because, folks, this is an important issue to me. I'm a big supporter of women in tech and I'm excited to hear from the innovative startups that have made it to the final round of the Challenge.
Not sure if you know, but only 7% of all investor money in the US goes to women-led startups and that's not acceptable. This is why we need to highlight women-led ventures in tech, across all tech sectors, including VR, AI and AR.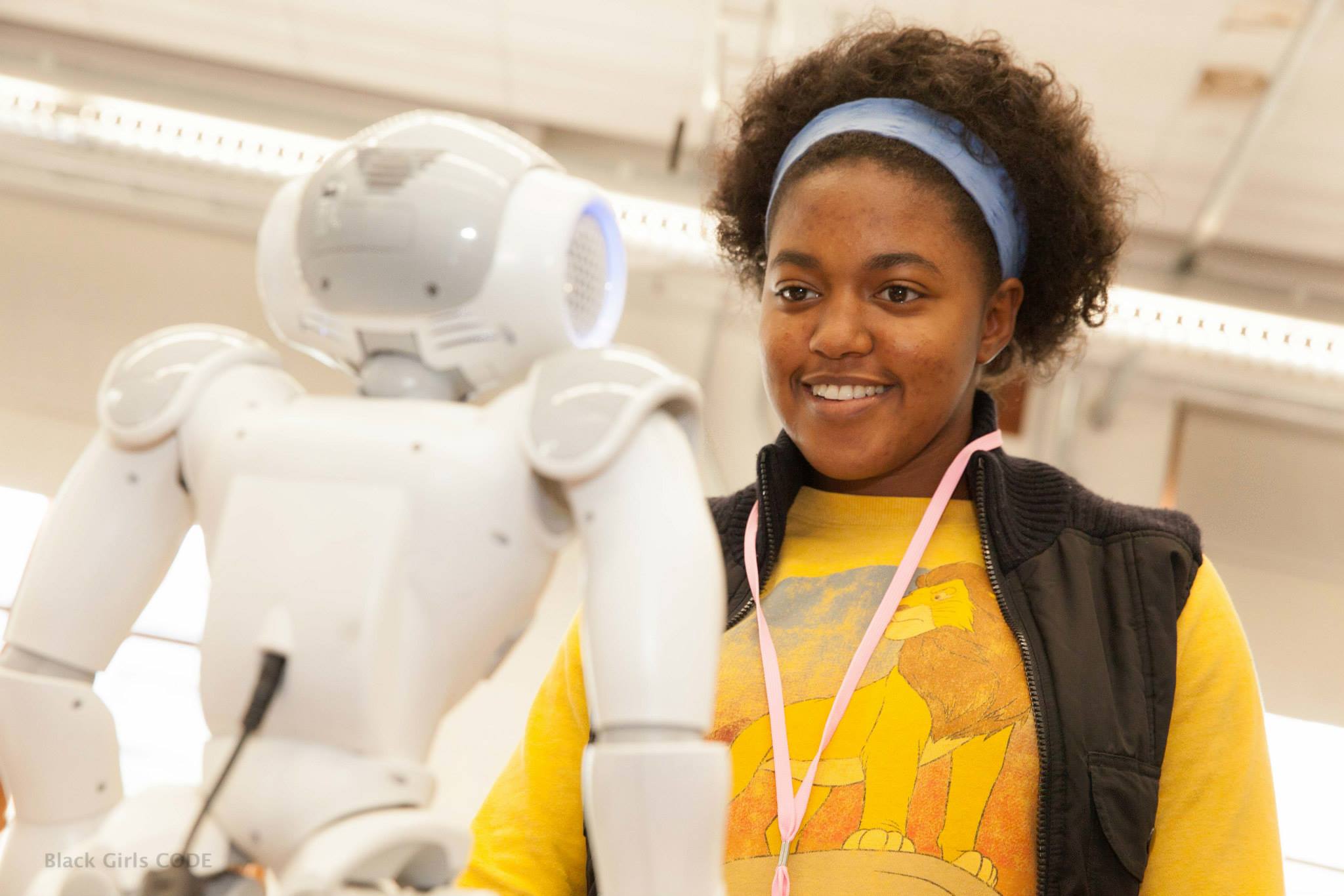 Below is a list of startups led by women who are breaking ground in the field of robotics. Be sure to check them out:
2Mar Robotics
Founded by Marita Cheng, 2Mar Robotics is focused on building visually appealing robots that help people in their everyday lives. The company's first product is Teleport, a telepresence robot aimed at reducing people's need to travel, provides a low-cost alternative. The product has helped kids with cancer attend school, allows people with a disability to work and helps in monitoring, and socializing with the elderly. The startup is based in Melbourne, Australia, and hopes to make robots accessible to everyone.
ArcBotics
ArcBotics was founded by Connie Hu and Joe Schlesinger. They are an educational robotics company that designs robots that teach both children and adults how to think critically, problem solve, and introduces people to all the elements of STEM. They launched their first product, Hexy the Hexapod, on Kickstarter in 2012. Due to the overwhelming support from their first product launch, Hu and Schlesinger promptly quit their jobs and founded ArcBotics. Their latest product, Sparki, is a bot geared towards children and is currently used in more than 2000 schools.
Drive.ai
Carol Reiley is the Cofounder and President of Drive.ai, a Silicon Valley startup that is creating software for self-driving cars. The company has origins in Stanford's Artificial Intelligence lab and uses deep learning to make self-driving cars safer.
Black Girls Code
Black Girls Code is an organization founded by Kimberly Bryant with the goal of introducing young and pre-teen girls of color to the fields of STEM. While Bryant was at college studying computer programming, she saw a lack of diversity in the classrooms and recognized this as a problem. She believes the issue revolves primarily around a lack of exposure of African American women to STEM and she is actively working to change that.
Preemadonna
Preemadonna was founded by Pree Walia and Casey Schultz. The company has developed a "Nailbot" that automatically decorates nails using a smartphone. They want to create smart products that people can use and also engage more women in STEAM.
Hease Robotics
Jade Le Maître is the CTO and Cofounder of HEASE Robotics, a startup that is developing a robot for the retail industry that uses AI to answer customers' questions. HEASE uses telepresence, interactive sensors, and artificial intelligence to engage with people and solve problems in real time.
African Robotics Network (AFRON)
The African Robotics Network was founded by Ayorkor Korsah and Ken Goldberg. Korsah is an Assistant Professor in the Computer Science Department at Ashesi University in Ghana. AFRON promotes communication and collaboration to enhance robotics education, development and programs both in Africa and abroad.
It's important that we keep encouraging more women to join STEM fields and support those at the forefront. If you want to join me in sponsoring the Women Startup Challenge in VR, AR & AI, you can get info here.
Related Posts