Back to Newsroom
Why Women Veterans Need Your Help Right Now
Did you know that more than 345,000 women have served in Iraq and Afghanistan?
Women are the fastest-growing segment of the veteran population, and yet many women vets are left without the proper care to support their needs when they return from service.
She Who Borne the Battle will change this by providing a foundation of public awareness, local support, and policy changes solely targeted at supporting and empowering women veterans.

In an effort to support veterans, the Craig Newmark Foundation (CNF) is giving $500,000 directly to She Who Borne the Battle, IAVA's groundbreaking advocacy and support campaign working to transform the landscape for America's 2.2 million women veterans. The thing is, veterans are an investment, not a charity.
In order to amplify impact, I'm challenging Americans in advance of this July 4th holiday to match the $500,000 gift to improve services and increase recognition for women veterans.
As Paul Rieckhoff, Founder and CEO of IAVA, said, "Women veterans in particular are under-acknowledged and underappreciated." And we can do better.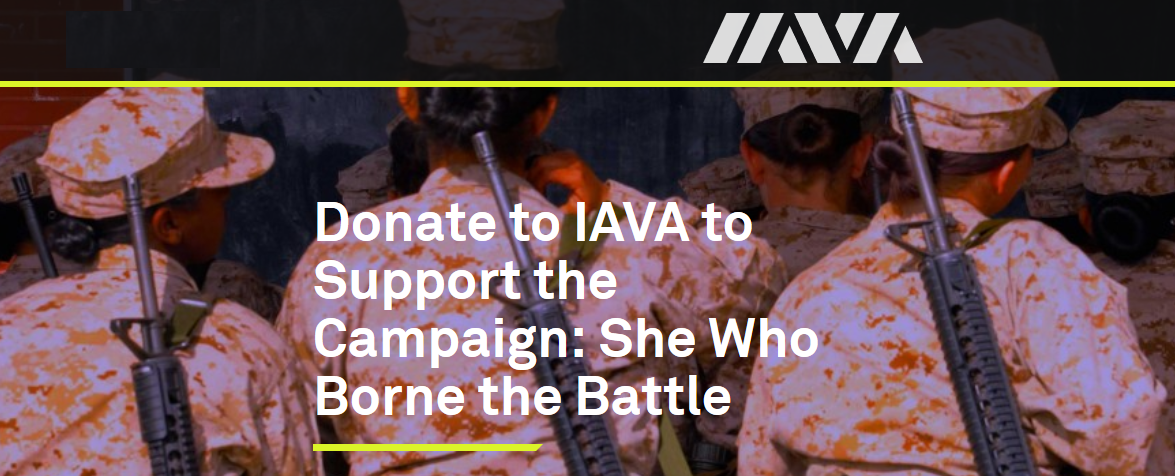 The hard work that IAVA does on behalf of all veterans is really important. From the passage of the Post-9/11 GI Bill to the Clay Hunt SAV Act, to the introduction of the Deborah Sampson Act, IAVA's focus on the issues most critical to veterans and their families is unparalleled. We challenge all Americans to stand with us and commit to women veterans by donating to IAVA today.
Will you give back to She Who Borne the Battle to help support women vets year-round?
Related Posts