Back to Newsroom
Finding Gender Equity for Veterans Despite Barriers
There are so many veterans in the US, and never enough support. Though, there are good orgs who are really serious about getting stuff done. The Iraq and Afghanistan Veterans of America (IAVA) is fighting hard for the often invisible veterans: Women.
#SheWhoBorneTheBattle is IAVA's campaign to fully recognize and improve services for women veterans. The Craig Newmark Foundation's helping to support that effort through a $500,000 grant.
Not only do women vets encounter barriers to care and benefits, they do so in a culture that often does not accept them or fully recognize them as veterans. Improving access to care and benefits while changing the underlying culture to one inclusive of women is critical. As IAVA says, "this glaring problem is best exemplified in the gendered and very outdated motto that greets every person…who walks into the VA: 'To care for him who shall have borne the battle and for his widow, and his orphan.'"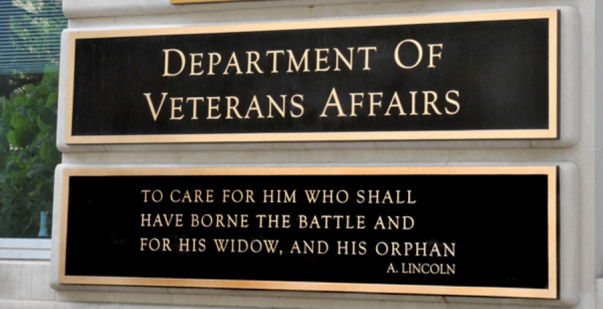 Only 27% of IAVA veterans in IAVA's most recent survey feel the American public understands the contributions of women in the military. With more than 345,000 women deployed since 9/11, that's a problem.
This spring, IAVA partnered with bipartisan members of Congress to draft a comprehensive piece of legislation that would achieve greater recognition and support for women veterans. The Deborah Sampson Act specifically addresses concerns raised by women participating in IAVA's Member Survey and through focus groups facilitated by their research team.
According to IAVA:
Deborah Sampson (of the Deborah Sampson Act) is a veteran of the Revolutionary War, and one of the first known women who fought in uniform for the US. Sampson disguised herself as a man and joined the Patriot forces and was the only woman to earn a military pension for her participation in the fight for American independence.

For over two years, Sampson's true gender identity escaped detection, despite close calls. However, after becoming ill during an epidemic, she was taken to a hospital and lost consciousness, and the fact that she was a woman was discovered.

Sampson returned to Massachusetts after receiving an honorable discharge from the Army and embarked on a speaking tour for a year sharing her experiences.
You can read an entire summary of the bill here.
IAVA's willingness to prioritize women vets and their capability to stand up forcefully for this ignored group of patriots puts them in a unique position to change the landscape for women vets in America. #SheWhoBorneTheBattle is IAVA's advocacy campaign for women vets, and they're seeing some important traction for the Deborah Sampson Act:
– As of August 2017, IAVA has co­sponsor support from 21 senators and 37 representatives.
– IAVA has continued to maintain balance in partisanship, which is crucial for the overarching good of veterans.
– Veterans have been a bright spot in the current Congress with wins ranging from the largest expansion of veterans education benefits since the passage of the Post­ 9/11 GI Bill to progress on much needed
reforms at the VA.
IAVA's made significant progress "changing the way America sees its veterans" over the past 6 months. IAVA's interviews, live testimony and op ed's this year have largely featured their women leaders and they've surpassed 8.5 million in earned media impressions. They've also increased women veterans' visibility by elevating IAVA Executive Director Allison Jaslow's public presence. Allison's become a national voice on issues ranging from the military transgender ban to the meaning of Memorial Day.
This work is really important, and it'd be great if you could share this so more people understand what's happening for veterans in the current landscape.
As noted by IAVA:
No plan survives enemy contact. Therefore, the phases, lines, and elements of #SheWhoBorneTheBattle may (and likely will) change. And we will be victorious. It's only a matter of how soon or how long it takes. And your help and support is key. Be sure to check back often for updates and join the fight to ensure you get the latest changes and alerts. Together, we will change history forever.
Related Posts